INDIVIDUAL RECOGNITION
While some people choose to believe machines will never get smart enough to be able to compute the way we think they could, famous estimates suggest otherwise. Considering the predicted trend in the growth of the number of transistors used, a future with a machine smarter than all of us combined seems like an actual possibility. The question arises of if such machines were to exist, how would they fit in our world and co-exist?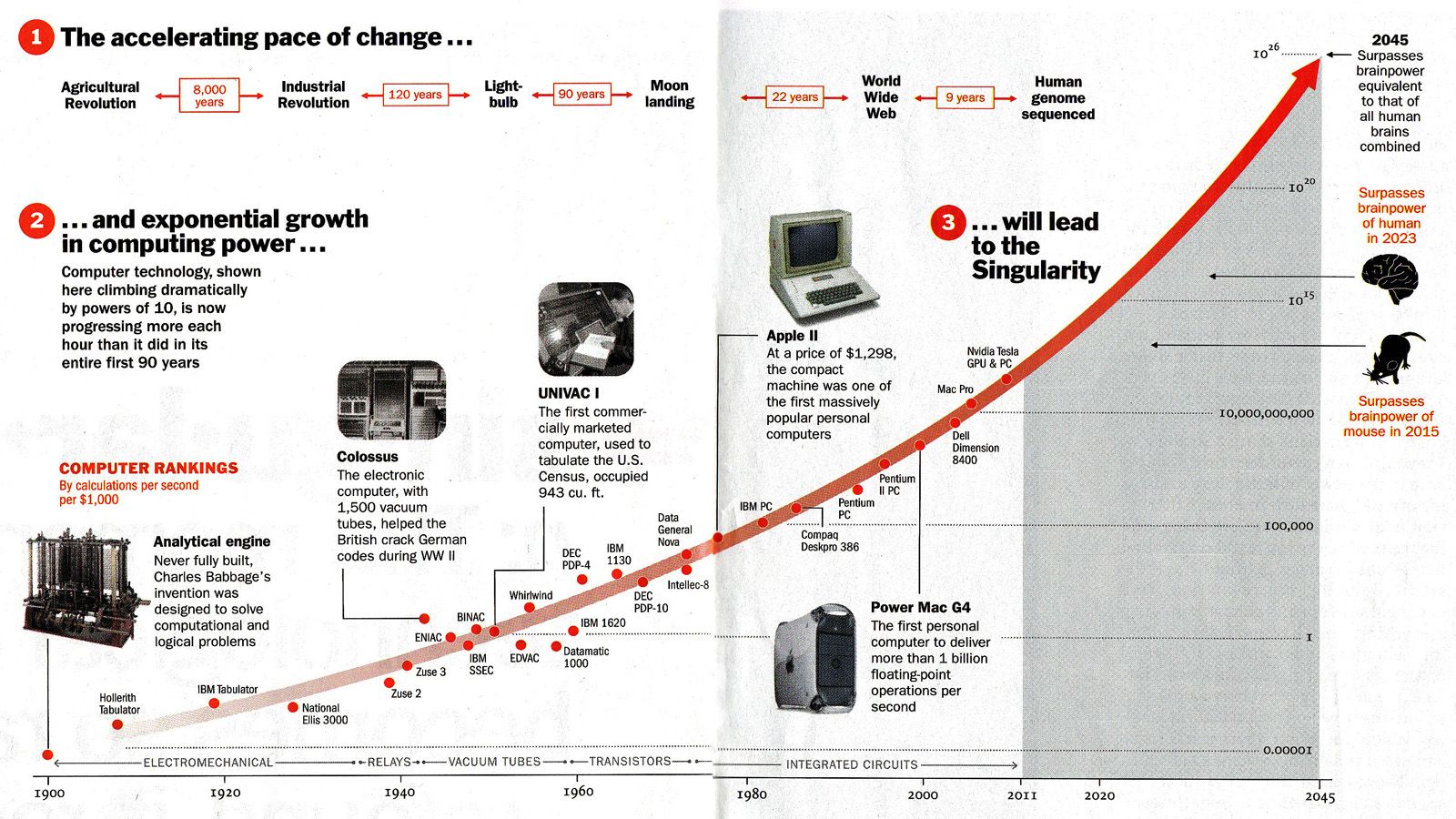 Although there isn't a correct way to win the game, and there are just a bunch of storylines that can be explored by making different choices through the game, it is assumed that the best ending is the one in which the least androids and humans die, and they all come to a mutual understanding of acceptance of the other. This provides context to Donna Haraway's concept of humans and non-humans transgressing boundaries. Her figure of a cyborg - "creatures simultaneously animal and machine" - although is intended to resemble futurist feminism in her "A Cyborg Manifesto," it more directly echos to the figure of deviants in the game. Haraway states that "communication technologies and biotechnologies are the crucial tools recrafting our bodies. ... [They] are constructed by a common move - the translation of the world into a problem of coding, a search for a common language in which all resistance to instrumental control disappears" (Haraway 302). She encourages that feminists must write this code to come out of a dominated sphere by using communication and biotechnologies as tools - biotechnologies in a sense to metaphorically disintegrate and put themselves back together, like a cyborg. Even the game employs these tools in situations when the androids communicate to humans using civil disobedience. They first peacefully protest to demand equal rights, and towards the end of the story, even after the shootings of most of their android friends, the remaining of them stand together optimistically and narrate to the humans that they still hope for a brighter future.


At this point steps in perhaps the most important argument in the context of recognizing individuals - both humans and non-humans - presented by Latour. He presents a method, Act of Network Theory, that criticizes the perspective that humans are the only significant actors, while imparting equal authority to all objects and their subjects. Through this method, he expands on the blurred lines between the responsibility of these objects when they're at an interplay and how all are equally essential in such events, "[It is] useless to impose a priori divisions between which skills are human and which ones are not human, which characters are personified and which remain abstract, which delegation is forbidden and which is permissible, which type of delegation is stronger or more durable than the other" (Latour 305). According to Latour, one should focus on the larger goal of if the function of the ecosystem is being fulfilled rather than who is responsible for what sub-function. This generates the definition of an identity based on function. Since each android serves a function of its own, and according to Latour, even an equal function to that of humans, since a hierarchical model of function importance doesn't exist, should be allowed to have an identity. Although his argument has a wider scope of even considering inanimate objects (considering androids as animate characters), like simple door-closers or red-lights equal in function, in context to the game that understanding is limited to that of androids. In such a world of equal rights and functions between all species and objects, gender and race-based biases hold no value. The game hints at what role gender plays in the society by exploring the position of androids that don't assosciate with a specific sexuality.